As a certified B Corp, we are legally bound to consider people, planet and profit in all aspects of our business. Our annual Impact Report pulls together how we have worked towards honouring our commitments to transparency and accountability to stakeholders around the social and environmental impact created and planned by HappyPorch.
   Contents
       Introduction
       BCorp and scores
       Governance
       Workers
       Community
       Environment
       Customers
       Looking ahead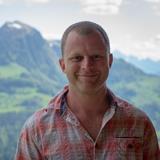 Nothing can ever be perfect. Hiding that fact or only addressing the surface level of problems leads to greenwashing and failed impact. Our philosophy, therefore, is to transparently share both our successes and our weaknesses. It is only through this openness that we can confidently meet our commitments and work towards constant improvement.
It is with this in mind that I reflect on some real successes of 2022 and also areas where we are still very much learning.
Our biggest success continues to be HappyPorch's greatest strength: our team and our culture. Our continuous improvement in process and support for the team is only matched by the care and dedication the team show for each other. This underpins everything we do and is the foundation on which the value to our clients and impact on all stakeholders is built. 
Part of our mission is to be a positive part in the shift to a circular economy, respecting the limits of our people and our planet. Over 2022 we took large strides towards embracing the complexity of this mission. It is only through diving deep into this complexity that we can find the most effective solutions. 
As we look ahead to 2023 we continue to learn so much and that continues to inform how we can increase our impact.

Barry O'Kane, founder
B Corp
For us, becoming a B Corp is just the beginning. We aim to exceed our initial certification score of 84.3 in the future, viewing the certification as an ongoing journey of continuous improvement. In fact we took the B Impact Assessment Performance for 2022, and our overall score went up to 115.9. 
This is great news for our improvement, however we have to keep in mind that although we tried to be as accurate as possible, it is not a certified score. So we view this as an indication that we are indeed on a right track and that in June 2024, when we are due an official recertification, we truly hope that the improvement we have done over the years will reflect there as well.

Our journey to B Corp certification
With a strong belief that business should be more than just profit-driven exploitation, we set out to make a positive impact on people and the planet. Our journey to B Corp certification began in 2019 when we initiated the Certification process, which involved a rigorous assessment of our social and environmental performance, transparency, and legal accountability.
Despite facing challenges and distractions along the way, such as the COVID-19 pandemic, we remained committed to the process. We recognized that becoming a B Corp was not a simple box-ticking exercise but a meaningful endeavour to align our business with our values. 
After months of hard work and waiting, we received our B Corp certification in June 2021. This achievement marked a significant milestone in our journey of "walking the talk" and using our business as a force for good. We celebrated the certification not only as a recognition of their efforts but also as a motivator to continuously improve and find new ways to be true to our values.
 

Governance

 

Technology, created and implemented with care, is vital to tackling major issues such as climate change, global social inequality and biodiversity loss. We work with entrepreneurs and intrapreneurs to refine and accelerate solutions to these major issues. Together we develop concepts into digital platforms that impact people's lives, your business and the planet for the better.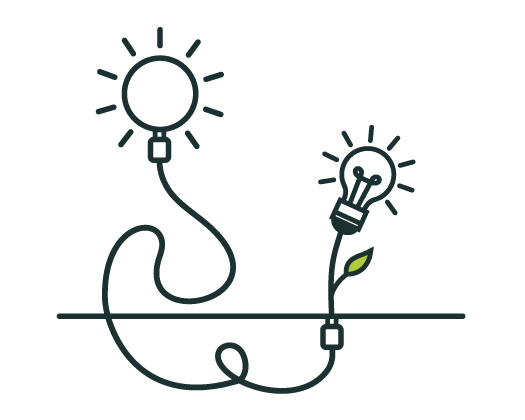 Workers

 

We believe that our employees are our greatest asset, and their well-being and growth are paramount to our success. By prioritising the needs and satisfaction of our employees, we aim to create a workplace where everyone can thrive, contribute their best, and feel valued and supported.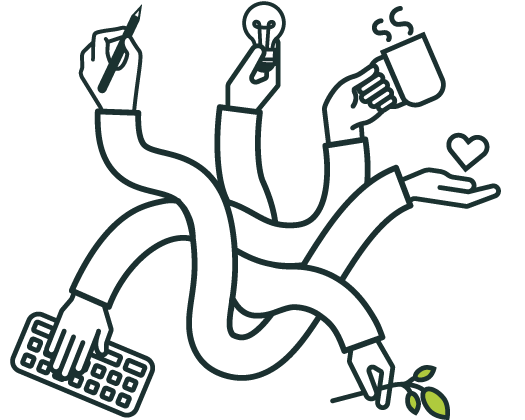 Community

 

At HappyPorch, being a positive contributor to the business community is at the core of our company's purpose. We are committed to making a difference beyond our own organisation by actively engaging, collaborating, and supporting initiatives that foster a more sustainable and responsible business ecosystem.

In 2022 we allocated 1.83% of our total income to pro bono work and to various charities. 
 

Environment

 

We are committed to taking action and making a positive impact on the climate. We believe that achieving a world with net-zero emissions is not only a basic human right but also our responsibility. As part of our B Corp declaration, we strive to be the change we seek in the world and conduct business that considers people and the planet. Our goal is to become and remain net zero, meaning we aim to balance our carbon emissions with removal efforts.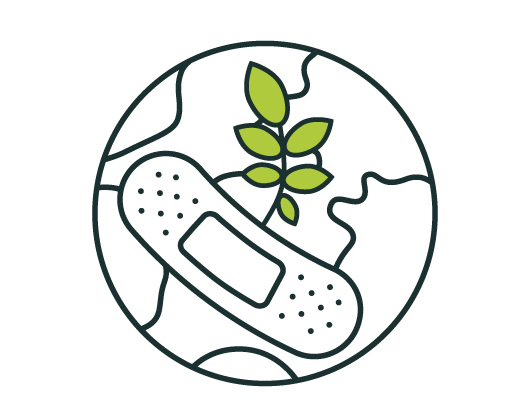 Customers

 

Our goals are to play a part in the shift to a circular economy, respecting the limits of our people and our planet. That is why it is so important to collaborate with clients, who share the same values as us.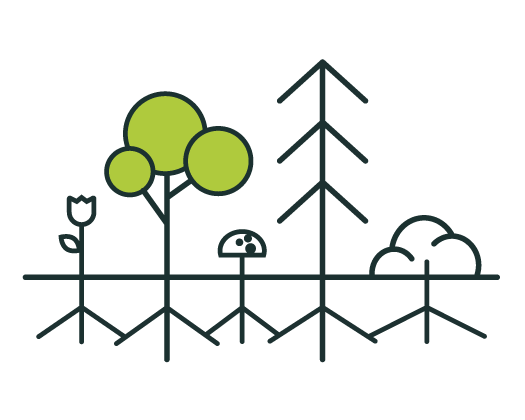 What we did
We continued to work with value aligned clients, here are some of our favourites from 2022:
Looking Ahead
Looking ahead, our company is committed to increasing our impact and recognizing it as a responsibility rather than an option. As part of our mission, we aim to play a positive role in the transition towards a circular economy, while also respecting the limitations of our people and our planet.
To achieve this, we will actively seek to embrace the complexity of our mission, understanding that it is through delving deep into this complexity that we can discover the most effective solutions. We are dedicated to continuous learning, using the knowledge gained to further enhance our ability to make a difference. By taking bold steps and remaining open to growth, we are determined to create a lasting impact in the pursuit of a sustainable and circular future.