Services
We partner with organisations who are making the world a better place.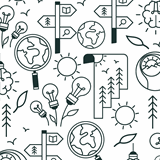 We work with entrepreneurs and intrapreneurs to refine and accelerate solutions to major issues such as climate change, global social inequality and biodiversity loss. Together we develop concepts into digital platforms that impact people's lives, your business and the planet for the better.
If you need caring technology expertise to reach the next level -  whether you are just getting started or have reached a plateau -  we'd love to talk.
We benefited hugely from having a technical partner whose mission was aligned with our own as it built trust and they have felt like an extension of our own team from the beginning. They have been a critical part of the Reath journey to date, and I hope they will continue to be for as long as possible.
Advice
Pay what you want
Feeling blocked, stuck or just have lots of questions?

Something is getting in the way of your mission. You're facing a challenge, issue or opportunity related to your business's software development or product management.

Maybe we can help?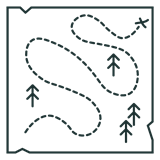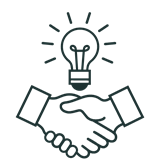 Your Digital Product Development Partner
Ongoing Development
You need a development partner who takes the time to fully understand your goal – the "why" as well as the "what". A team that really cares about the same things you do. Working closely with you to bring your vision into reality and beyond.

We work with you to build and grow the best technical solution, using your vision and goals and our technical expertise.

We don't disappear into a dark room to build mysterious code like an alchemist from the Dark Ages. Close communication and a focus on your goals means we create solutions that aren't just technically impressive for its own sake. Rather solutions that are impressive technology because of how they empower you.

You also need someone who is genuinely interested in your long term impact. Software is like a garden: without regular attention it grows out of control.

The technology should continue to be a multiplier for your impact, not become a frustrating problem! We exist to proactively grow your impact as well as reduce and manage your risk.
Working with HappyPorch was a delight. I've worked with many volunteer and professional developers on online campaigns on a big scale. I have never had a more professional, motivated and outcome oriented partner.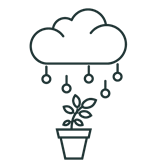 Prototyping and MVPs
Fixed cost
Are you just starting out? Have an idea, start-up or nascent project and need values aligned development help?

We really understand the challenging - and fun - stage where there are a lot of unknowns, a long to-do list and limited time & resources. Prototyping or early stage MVP development is about the technology moving fast, so you can focus on validating and improving your ideas.
HappyPorch are a pleasure to work with. They helped us out with our new product from start to live and will continue to support us. It has felt like a partnership, I feel they truly understood our needs, are brilliant technically and great at managing expectations. I feel like we received true value from working with HappyPorch and I am very confident in our relationship moving forward.