What to do in Taghazout? Team Adventures in Morocco
Tagha - what?
Taghazout. It's a little fishing village on the Atlantic coast of Morocco which has become a bit of a surfing haven amongst the longhaired, bleach blonde, backpacker set. Importantly for us, it's the site of the second Endzone.io meetup for 2017.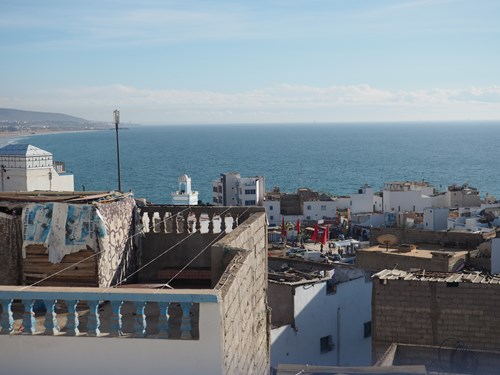 How are we working?
Some of us are surfers, some of us are yogis, some of us just like the beach and the sun (especially in the depths of a European winter), but the real reason we're here is because of the availability of the wonderful SunDesk Coworking/Coliving space. We need a reliable place to get work done.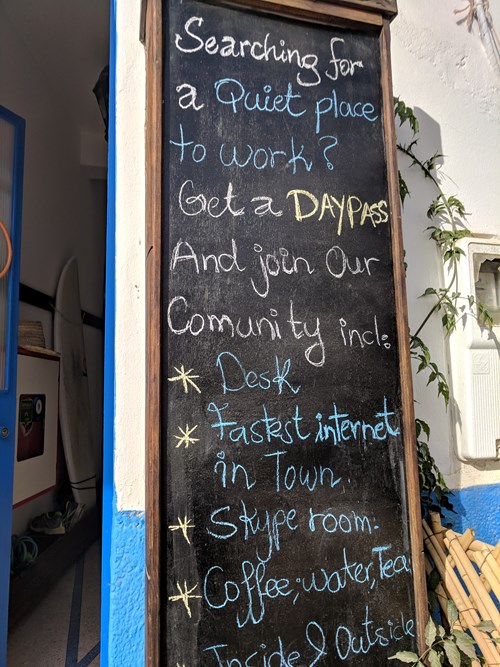 It's the first time we've sampled the coliving concept and it's working out well. In this case, it is the only way to guarantee yourself a desk in the very popular office space. The size of our team is growing though, and Taghazout is small, so we're actually split across four buildings. It's probably the biggest downside of coworking/coliving in Taghazout, but we're making it work.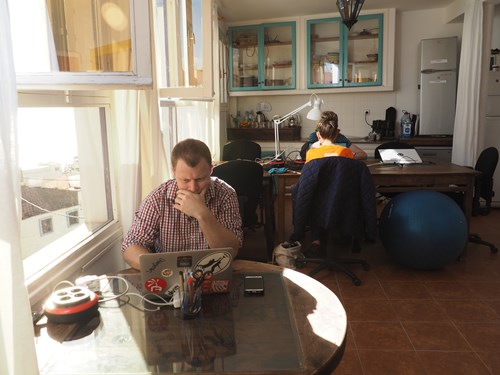 What are we working on?
For a large part of the day it's business as usual. We're keeping up with our normal workloads and still providing value for our clients. We're pretty sure they don't even know we're at the beach in 24 degree weather.
Our days start at 8am with a face-to-face all team morning meeting. We're making the most of being together and having those conversations that it's hard to find the space for remotely. We're having intense conversations about our company and personal values, our business development, goals and growth plans. Who are we and where do we want to be? Easy to say, not so easy to answer.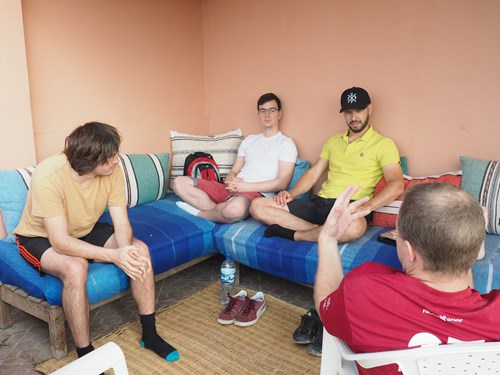 Workshopping
Usually we have a weekend long hackathon at our meetups but this time, to help us move forward on our ideas for the company, we engaged Kate Beecroft of Enspiral to facilitate a workshop on self management. Kate forced (read: encouraged, provided a safe place for) us to look internally as well as externally. We got deep and personal, tapping into our collective intelligence, learning more about valuing each other, and bringing our whole selves (or at least more of ourselves) to work. We learned some practical tips in collective and independent decision making. It was pretty intense and as much about personal development as it was about the company development.
A few working groups formed at the close of the workshop, and they are already making headway on defining how we will implement some of the practices. Everyone's feeling hopeful about the future.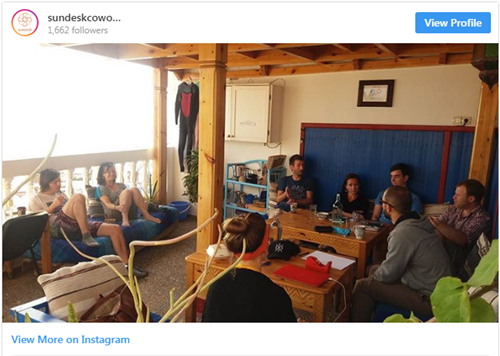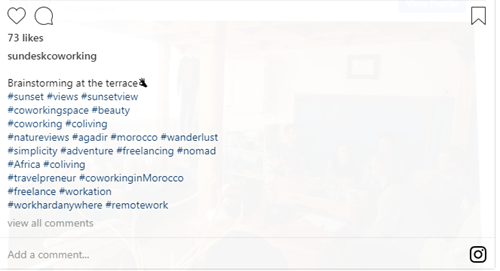 What about the fun?
The day after the workshop, Simone banned us from the coworking space.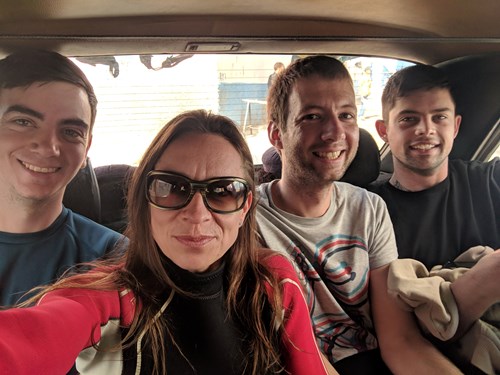 What to do without internet? In Taghazout you surf. Since the waves were a bit flat in town, some of the team gathered their boards and piled into a taxi in search of a good beach break (or at least some beginner-friendly foamies) in nearby Anza.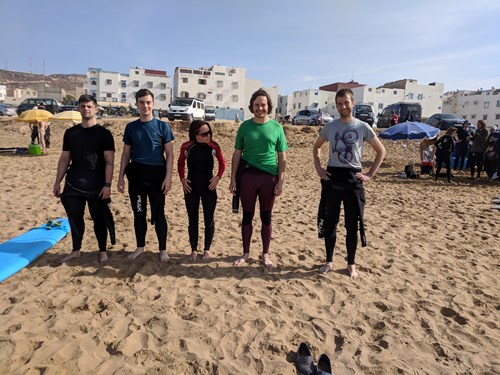 What to do if you don't want to surf? Visit the hammam and get a massage of course. We can't really say where the crew went, but it was about a 10-15 minute drive up into the mountains. Simone mostly remembers a poster in French which talked about the beautifying properties of snail drool. Mark just remembers it as the "best massage of his life."
Sunday night saw the team looking happy, relaxed, tired or zen. And maybe hungry.