🎶 "Another meetup over, another one will soon begin, and so Happy Porch Christmas …." 🎶
Too early for Christmas-themed introductions? Forgive me, the Happy Porch team recently returned from another meetup, this time from sunny (yet surprisingly cold) Porto, and I'm still riding high on the energy and excitement generated from it.
The meetup officially started on Monday, but since each of us were travelling from a different country, we arrived at different times during the weekend. A few of the team arrived on Saturday afternoon and made the most of the extra day to enjoy the sunny weather, beaches and surfing.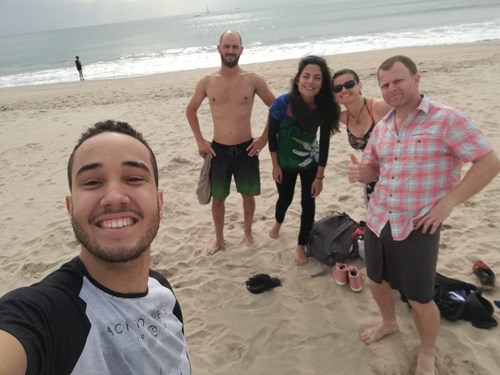 My journey started on Sunday afternoon, having spent the morning idling around the house with growing anticipation and excitement for the week ahead. I met Tom at Manchester airport where we ordered food, chatted and had a pre-flight drink. Upon landing in Porto around 10 pm, we took an Uber (Uber Green to be precise – thinking of the environment and our values) to the house where we were greeted by Asparuh, and his girlfriend, Silvia. Everyone else had tired themselves out with their fun day of sightseeing and were fast asleep (well, that's what they told us).
Preparing for Porto
The build up for our meetups started long before it began. Simone, who organises the majority of the meetup (now with the help of Marina), provided us with updates on the planning and asked for input on things like accommodation and location via a dedicated Slack channel. For this meetup, we had the option of staying in central Porto, but in separate accommodation from each other, or staying outside central Porto in a shared house (it had a pool table!). After a vote, the house in the suburbs won the poll.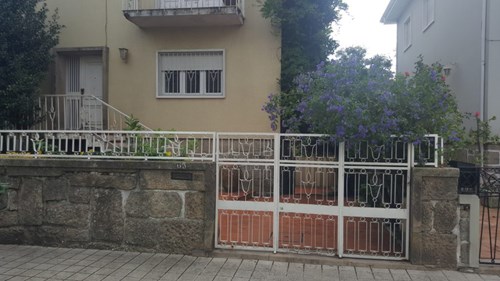 Looking back, I think we made the correct choice because the house provided us space when we needed it while also allowing us to socialise and enjoy the social setting in the evenings.
Once the meetup was planned and everything was booked, the excitement continued to grow. The week before it began, we had two team calls. The first was our weekly social catch-up, where work topics are banned and we chat about what we have all been up to outside of work. On the call prior to the meetup, we had a special quiz about Porto to inform the team about the city and its history. Did you know that the center of Porto city was listed among the UNESCO World Heritage Sites in 1996?
A second call, hosted by Tom, provided time to plan some of the morning meeting topics and discuss potential activities that we could do in our spare time and at the weekend. There were activities such as surfing (this is always on the cards if there is water within a bus journey and Ondrej is around), wine tasting, boat cruises and sightseeing around Porto.
Living and working together (in real life!)
As a remote team, the only time that we are all together in one place is usually at team meetups – like in Porto. We go from not seeing each other, and in some cases living in completely different time zones and continents, to having the whole environment flipped. We live together in the same house, work together in the same space and dine together in the same restaurants. The house that we stayed in was a townhouse in the suburbs of Porto, about 45 minutes on public transport (including walking) to the city centre. It had three floors, 6 bedrooms, a large living room, kitchen, 2 bathrooms and a pool table (I'll get to the pool table later). For ten people, it provided ample space for us to work and relax together, while having enough room for anyone who needed to disappear for some personal space.
We arranged to work in a co-working space, just a few minutes walk away, for the week. The "Cool. Office Porto" co-working space provided us with our own room, 24 hour access and speedy wifi to keep us online and productive.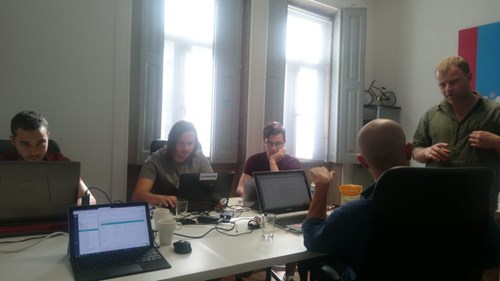 As the week progressed, the team started to split between working in the house and working in the co-working space.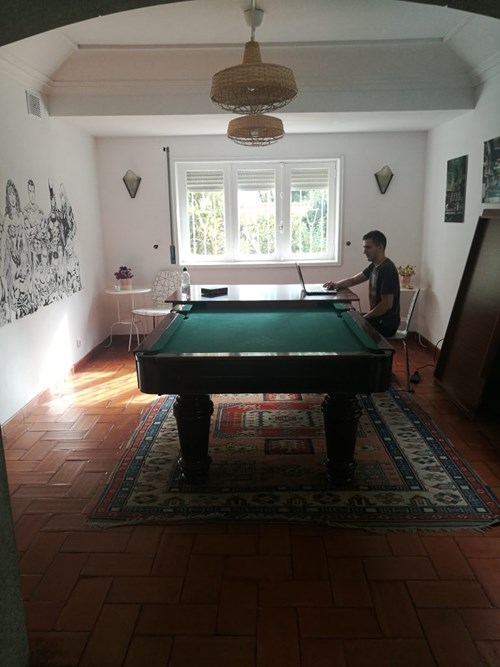 The beauty of being in the same location is that we are able to have impromptu discussions about problems, share ideas and ask questions without having to either arrange a call or wait until the person sees the message on Slack and decides to reply. If we think critically about the remote working and our distributed nature as a team, the biggest drawback is not being able to really compensate for this type of immediate feedback that is natural when you're working together in person.
Let's get down to business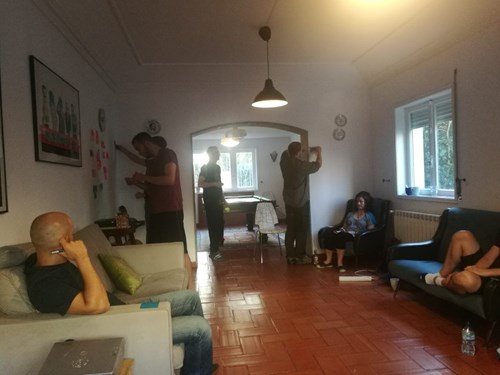 Being in one place provides us with a perfect opportunity to discuss important topics relating to Happy Porch's future, our culture and how we work. In Porto, we continued the tradition from previous meetups (such as Morrocco) of having early morning discussions. We planned a list of topics at the beginning of the week and each morning we gathered in the spacious living room to discuss topics such as team happiness, how we can live our values, and self-management.
During the week, we also had two presentations from non-profit organisations. We have allocated some of our time next year for more pro-bono social impact work. The two presentations excited us with ideas about how we can help them grow and make a bigger impact in their respective areas.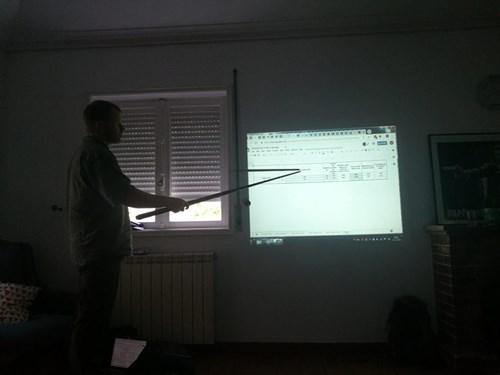 The good times
Of course, the team meetups are also about having fun and enjoying the moments that we get to spend together. Porto was no different and provided many moments of happiness and laughter throughout the week. I have the pleasure of choosing a few of the highlights and narrating the stories for you.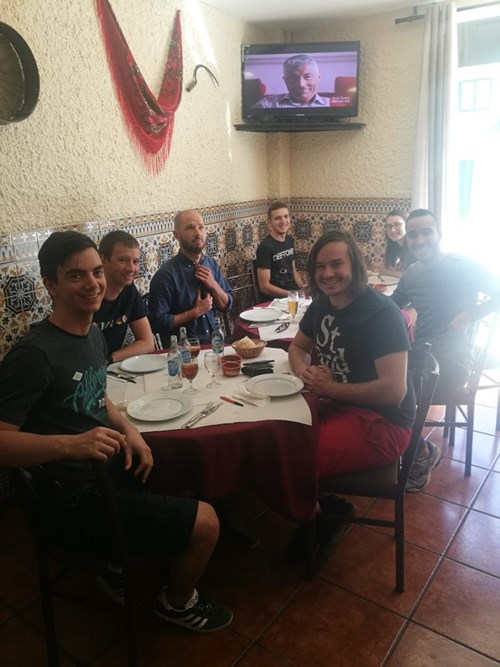 BBQs, food and drinking Port in Porto
The Happy Porch team enjoy their food and drink and like to embrace the local delicacies at each meetup. In Porto, famous for its most popular export of Port wine, we sampled many different varieties during the week – maybe two or three varieties each evening. Don't let me lead you to think we're all party animals though, we certainly are not (maybe one or two of us are, Pedro?), the Port was enjoyed mostly during dinner – we didn't hold back there either!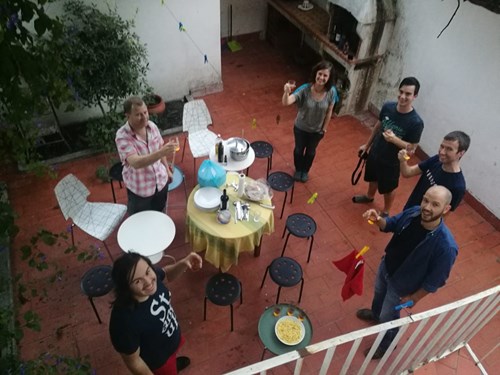 On the first night that we were all together, we held our own BBQ in the back garden of the house. Well, I say BBQ, it was a fake BBQ because we actually bought the food from a local restaurant and then took it back to the house to eat. We did, however, have a fire (thanks to our very own fire maker – Filipe) in what was the outside BBQ fitting.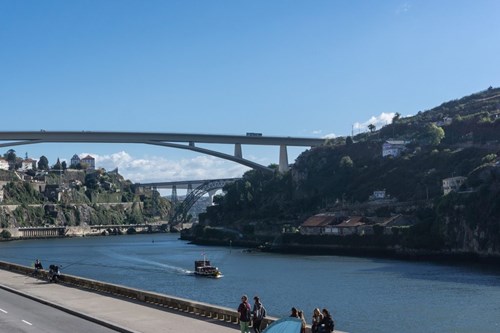 Something that started at our last meetup and is a favourite among the team is what we've titled "Pitch Porch", imagine it like Dragon's Den but with much more viable ideas (mostly!) and nine dragons instead of four. This time we hosted it from the garden space at the co-working space, and the ideas were flowing! The way it works is that you have 30 seconds to pitch your idea to the team and convince them that your idea is worthy for investment, the team then has a chance to interrogate your idea to see if it's really a viable. Not all ideas are equal and there were some interesting ones. A few of the most liked and well received ideas included:
AI games pitched by Asparuh
App for info on plastic usage and reducing it pitched by Simone
Sharing a working desk pitched by Filipe
The drone project pitched by Ondrej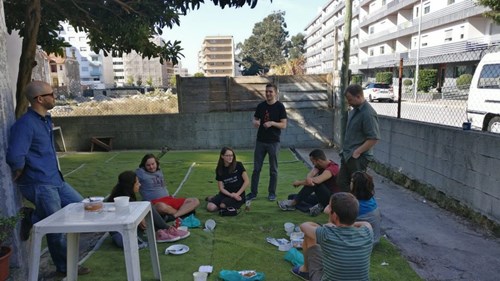 The developers in the team love problem solving, and not only solving the big problems on our projects. The house had two broken guitars, one with a missing tuning key and strings, and the other with all strings but a single missing tuning key that meant the guitar was completely out of tune. Pedro and Mark scoured the house for tools such as pliers to use to tune the guitar but didn't find anything. Instead, they found a nut cracker and a 4-in-1 kitchen utility tool that they were able to use to operate on the guitars and fix (depending on your definition of fix) one of them.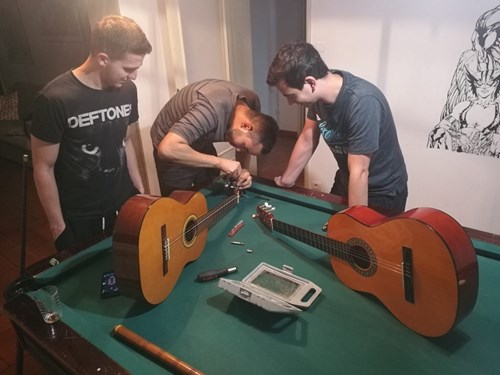 The pool table provided much of the evening entertainment, with Filipe being crowned the undisputed Happy Porch pool champion. The team would play long into the night, trying their best to dethrone FIlipe – rumour has it that he had a favourite pool cue that no one else was allowed to use.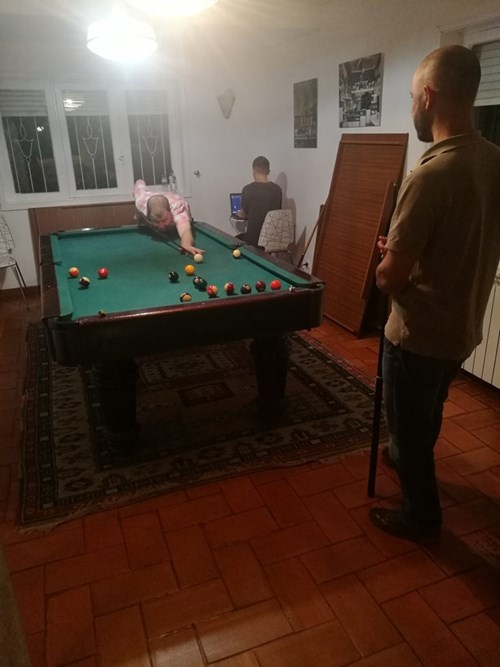 At the weekend, we tried to arrange a group activity but were unable to plan anything that suited all of us (turns out we're better at managing projects than ourselves). However, some of the team took a day trip to a coastal town called Aveiro, where we strolled the old market streets before having a final lunch together.
By Sunday evening, half of the team were stuck at the airport waiting around for delayed flights. The other half of us played pool and had a cosy night in watching the Blues Brothers on the projector. Mark still hasn't seen the full movie, he fell asleep about half way through and woke up as it was ending, completely confused about what was going on.
🎶 We're driving home from Porto, with a thousand memories 🎶
And with a tear of sadness but a huge glint of happiness, the final meetup of 2018 is over and it's back to normality. Every meetup is different and produces its own memories and outcomes, but we all agreed that Porto produced the most positive actions for Happy Porch and where we, as a team, want to head in 2019.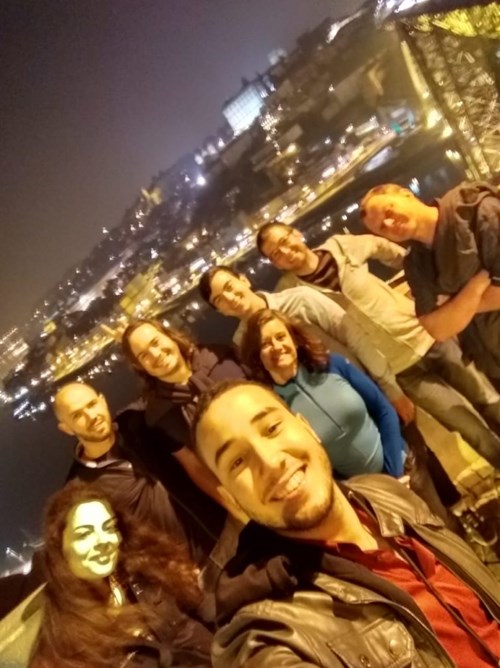 As for the next meetup, if you ask Simone, she will tell you it's a camping trip…