More 'fun' in Funchal, Madeira
Our second week in Funchal has been full of food, work, food, swimming, food, road trips and more food.
Now that we're in a large apartment in the middle of the town, all the restaurants of Funchal are within about a two minute walk. This has made for a lot more eating out. Filipe knows all the best places to eat in town (not just the cheapest but the best value!). Simone has also kept up steady supply of pancakes and scones to keep everyone happy while they're working.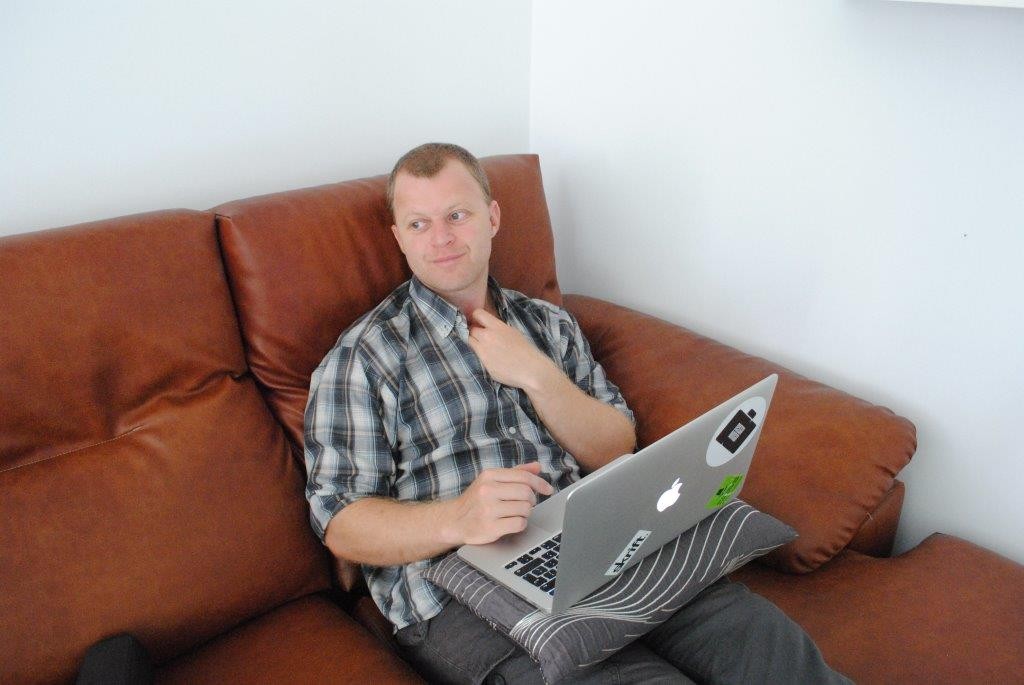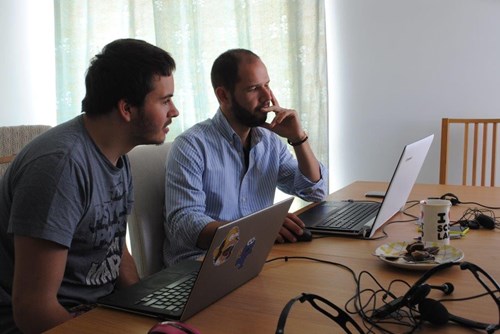 The Madeira sunshine is so amazing in November that we have to keep all the curtains closed and the daylight out to reduce glare on the laptop screens.
We'd all be getting a little chubby and pale if it wasn't for the beach within a three minute walk where we can go swimming every day. The beaches in Madeira are beautiful. Although the sand grains are the size of a basketballs. At least the water temperature is a pleasant 20 degrees Celsius or thereabouts. This is what beach going in Funchal looks like: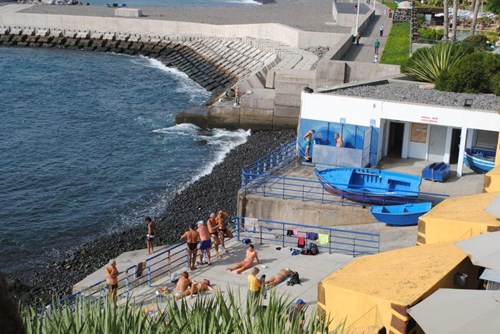 To make sure we try all the delicacies of Madeira, Filipe has driven us out of town to Camara de Lobos, where you can get the best (value) Espetada on the island. Beer and meat on a stick makes for some happy workers.
Oh, and a happy birthday for Ondrej.
It hasn't been all work and no play. That would make for a dull HappyPorch. Tour guide Filipe to the fore again. Sunday was road trip day, where we toured half of the island; from the cliffs of Camara de Lobos and a glass bottomed viewing platform (acrophobics beware)
to the natural car wash on the old roads (which have now been replaced by efficient but dull tunnels)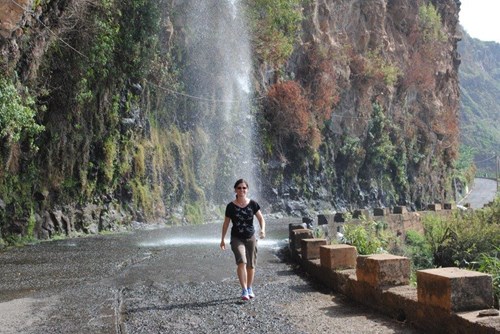 to the heights of the plateau at Fanal with it's amazing views across the hills and canyoning possiblities.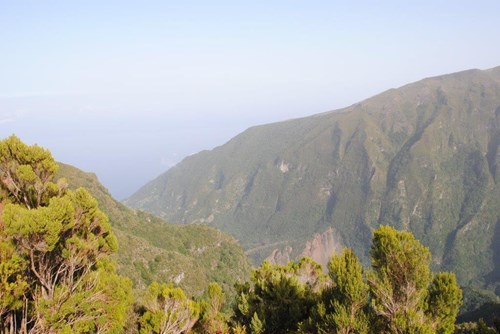 Filipe even showed us the best sandy beach on the island of Madeira. It might not be bright, white but it's soft and you can even build sandcastles and stand around without wobbling on the rocks.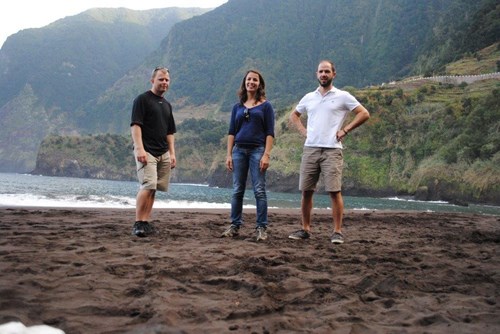 Thanks for being our guide, Filipe!
Now, get back to work everyone.