Diversity and Equality at HappyPorch in 2020
In October 2019 we started measuring our equality and diversity. This was prompted by our work towards fulfilling the requirements for B Corp certification. One of the benefits of the process is focussing on ourselves and our practices.
We have been aware of our apparent lack of diversity for some time and have been working towards creating a more diverse team, particularly in the area of gender equality.
We have definitely made some progress since the inception of Endzone.io/HappyPorch.
However, we only started formally measuring in 2018. Every October, we now survey the team on Equality and Diversity, in order to measure against ourselves and assess our improvement.
The survey was completely anonymous. Participating in the survey was not mandatory. In 2020, we received 10 out of a possible 11 responses. Those who participated gave consent in reporting on all questions.
Age
HappyPorch hosts a range of ages, with the bulk of us in the two middle brackets. This is similar to our results in 2019: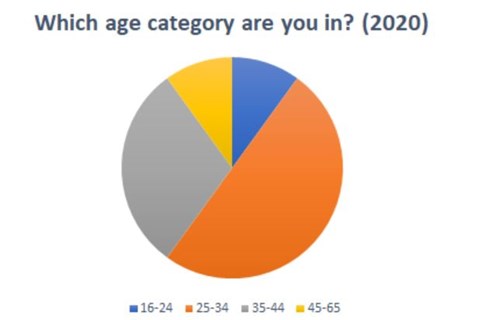 Gender
We have been actively working on our gender diversity in particular. Unfortunately, with one female team member taking a sabbatical (although we replaced her with another female) we have not made much progress there: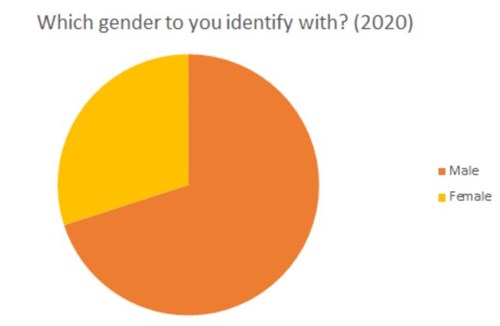 Conditions
We asked if anyone in the team was living with conditions such as visual or hearing impairments, physical disabilities, cognitive or learning disabilities and mental health conditions. Nobody reported that they required any adjustments put in place in order to remove barriers to success: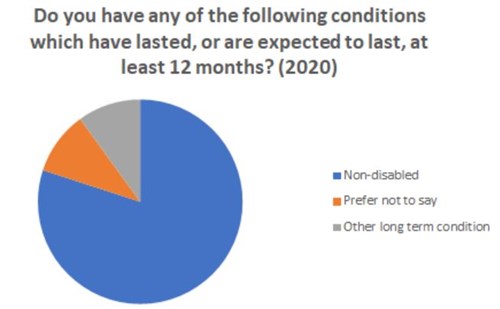 Ethnicity
In terms of ethnicity, there is room for improvement. We are largely a white group. This is a similar profile to 2019: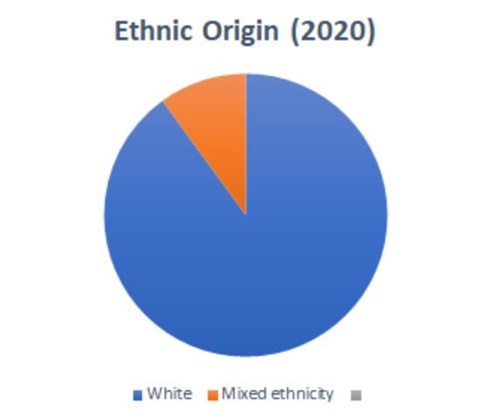 Sexual Orientation
Most of the team identify as being heterosexual/straight, a similar profile to 2019: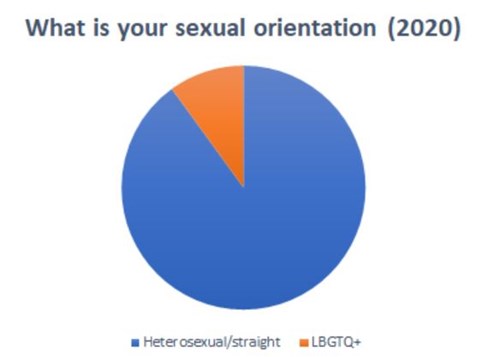 Religion
Most of the team state they have no religion or beliefs. Being an anonymous survey, we're not sure what beliefs are covered in 'other.' Because we really like to get to know and understand our team mates, we might agree to ascertain what 'other' represents in a survey update for 2021: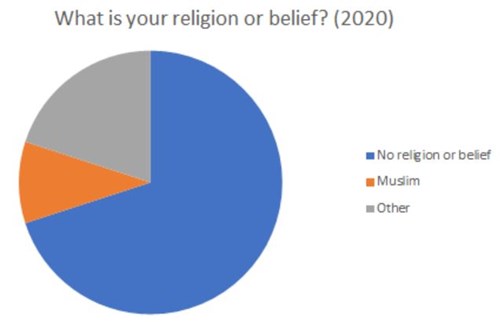 Education
The majority of us received government schooling. Which might explain why we're passionate about free education. There's little difference for this metric year on year.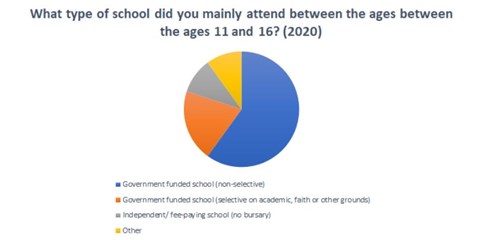 Obviously, we all have different backgrounds, even when it comes to our parent's educational and work history. No changes year on year here: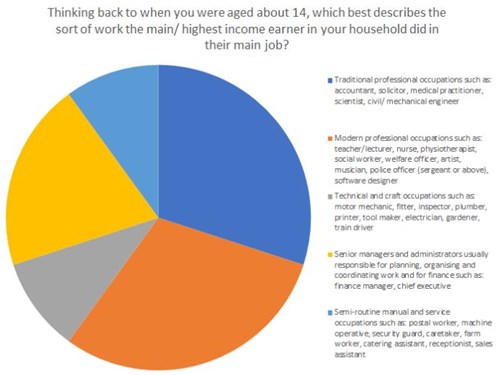 Whatever our family education/history, all respondees attended university or other higher education.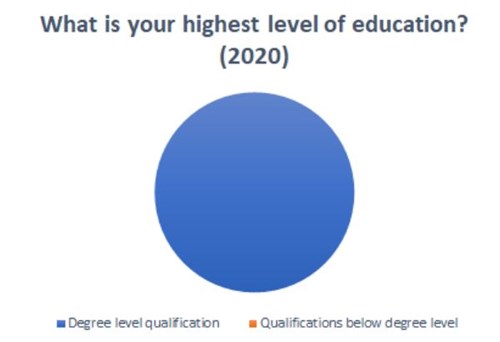 Childcare
As in 2019, most responders are not the primary caregiver to children under 18. We love the perspective that caregivers give us and are pleased that we're able to offer flexible working conditions. Nobody reported being an unpaid carer for someone with long term physical or mental ill health.