2021 Impact Report
Our first annual Impact Report.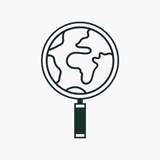 2021 was a huge year for us here at HappyPorch. Most significantly we achieved our B Corp Certification. In an imperfect world we think B Corp is the leading way to help us actually walk the walk of ethical business. It is not an easy process to become certified, indeed it took us several years to get there. And, of course, certification is just a step on our journey. It's a big step though!
Far and away our strongest section in the B Impact Assessment is the Workers section. We are proud of how this reflects the amazing strength and culture of the team, and how HappyPorch is a really amazing place to work! I am incredibly proud of our 100% transparent and self management system, our joint commitment to the positive mission and our work ethic while being incredibly flexible in both time and location. It is an honour to be part of such an amazing team.
Over 2021 we made some huge (and scary) steps towards an even more lazer focus on work that is values-led and not solely about income. We have the very real privilege to be working with clients who are leading the way in some of the biggest challenges we face today. Yet, our goal is to be even more impactful in the future, because we believe that is a responsibility not an option.
Of course, impactful business also means being financially sustainable. As a for profit company we place profit at most equal to people and planet. A strong financial basis is not the end goal, it's the fuel that allows us to have the impact we wish to. In this regard 2021 has been a mixed year. Our income increased by 20%, but net profit decreased significantly. This is largely due to an increase in investment in our people & additional resources. For a small business like ours this is a difficult tightrope to walk - and we are still learning even after 5 years.
Barry O'Kane, Founder
B Corp
We are truly proud to be celebrating this certification in June 2021. One of the best aspects is how the certification encourages and motivates to continue our search to be better in the future too.
We started the B Corp Certification process back in 2019. The B Impact Assessment looks at 5 key areas within each business: Environment, Community, Customers, Governance and Workers. Our current overall score is 84.3 points. We are strong in some (notably the "Workers" section) and have a lot of room to grow in other areas.


Climate
Every single human being on this planet deserves a world that exists with net-zero emissions and it is a basic human right. We must all take responsibility for this goal. We are standing up at HappyPorch and owning our obligation.
Our intention is to become and remain net zero which means to balance the carbon emissions with the removal of the carbon emissions from the atmosphere, in the same time period. For us this means making steady progress in reducing our emissions and offsetting emissions we cannot currently avoid. During 2021 we made the following Carbon offsetting actions:
We decided to offset our 2019/2020 carbon footprint twice. We planted 25 more trees in our HappyPorch grove in the Trees for Life programme that revitalises wild forests in the Highlands of Scotland and we also contributed to the carbon offsetting programme of Climate Care. 
We also had a chance for another significant investment in our CO2 offsetting. We decided to plant 833 more trees in our HappyPorch grove and in that way contribute to Carbon Syncing. With planting those trees we covered 16 tonnes CO2e per year (79% of our 20.31 tonnes for 2019-2020), not just once, but annually for the life of those trees.
We contributed to the commitment of reaching Net Zero Emissions by 2030 through SME Climate Hub.
Our Carbon footprint decreased three times in the last two years due to the global Covid pandemic and the fact we did not have any business and global-gathering travel and offsite electricity emissions. Our total CO2 emission was 6,92 tonnes.
Here are some great examples of our Clients who are leading the way towards solutions for the incredible climate challenge we all face:

Circular Economy
To successfully tackle major issues such as climate change, waste crises and biodiversity loss, the linear economy has to change. Society must transform all elements of the take-make-waste system: how we manage resources, how we make and use products, and what we do with the materials afterwards.
Technology, created and implemented with care, is a vital enabler for this transformation.
Part of our mission is to help organisations develop smart software solutions that advance the circular economy.
HappyPorch Radio podcast Season 6: The Circular Economy across Africa
In this season we spoke to people who are a part of African entrepreneurship, enthusiasm and innovation and that create solutions that work in the local context and cultures and opportunities that can be harnessed to tackle climate change and reduce environmentally damaging consequences while also improving livelihoods and reducing poverty. We shared their stories to gain an insight into the Circular Economy across Africa and what we can learn for our own contexts.
These are our favourite Circular Economy Clients from 2021: 
Circular Communities Scotland supporter membership
We became a supporter member of the CCS by supporting the Scotland's Circular Economy network and their vision for "a thriving circular economy in Scotland where local communities reap the social, environmental, and economic benefits". 
Micro-scholarships
We decided to invest £1.5K in separate smaller grants for a micro-scholarship program for students or anyone doing Circular Economy studies across the globe. In this way we hope to encourage and support the transition to a more circular economy, and especially to ensure that digital technology is a positive force.


Pro Bono & Volunteering
Our pro bono partnership is only open to organisations who are making a positive impact in a charitable, environmental and/or social good way. We are particularly interested in organisations working towards poverty alleviation around the world and those supporting an underrepresented social group.
We are a small organisation and, as our capacity to take on pro bono work is limited, we carefully pick those projects where we have the ability to make the most impact.
In 2021 we had the pleasure of doing two large pro-bono projects:
We continue our very rewarding pro-bono partnership with this telemedicine platform.
We donated around £28,000 worth of time and direct costs.

A new partnership with Footprints Africa and The African Circular Economy Network. 
We donated approx 110 person days over the year to this project
Read more about how we made it in this article
Another pro-bono project we dedicated 52 hours in 2021 is PovNet.
Volunteering
In 2021 two of our Team members spent their HappyPorch time for volunteering:
Total of 2 days doing a hackathon for Crisis, a homelessness charity.
Total of 6 days of working on a project "Innovation of news storytelling" for Cesko.digital.
Team & Culture
Far and away our strongest section in the B Impact Assessment is the Workers section. We are proud of how this reflects the amazing strength and culture of the team, and how HappyPorch is a really amazing place to work! We are all incredibly proud of our 100% transparent and self management system, our joint commitment to the positive mission and our work ethic all while being incredibly flexible in both time and location.

We continue to thrive with and improve upon our self management. In 2021 we continued and expanded our work with Greater Than coaching the team and helping us constantly challenge ourselves and improve.
We added new people to the Team. Two Team members left the company in 2021 after a mutually enjoyable and rewarding time and we replaced them with two new and exciting members. Throughout the year we also had three six month Kickstarter program job placements. 
We work hard to maximise benefits and minimise downsides of remote working. In 2021  we missed our usual team in-person meet-ups. So, instead we focused more on our fun (HpAMMER) sessions and had our two week long virtual meetups.
HappyPorch cares about its Team members and generously made the following benefits during 2021:
Team bonuses 
Team Short-Term mini-loans
A Happiness&Health Fund
A 100% transparent, self-set salary formula
An Annual increase in salaries above (UK) inflation
Diversity & Inclusion
As we are a globally distributed we firmly believe that diverse teams are better teams. To us "better" in this context means a team that is more fun, more rewarding, creates better quality output together and has a more positive impact on the world we live in. All of that is fundamental to our purpose as a company and a team.
However we acknowledge that we are always learning and looking to improve.
When searching for candidates to join our Team during 2021 we were mostly exploring tech-community networks for women and all non-binary, agender and gender variant people such as Women who code, WomenHack and Ada's List.